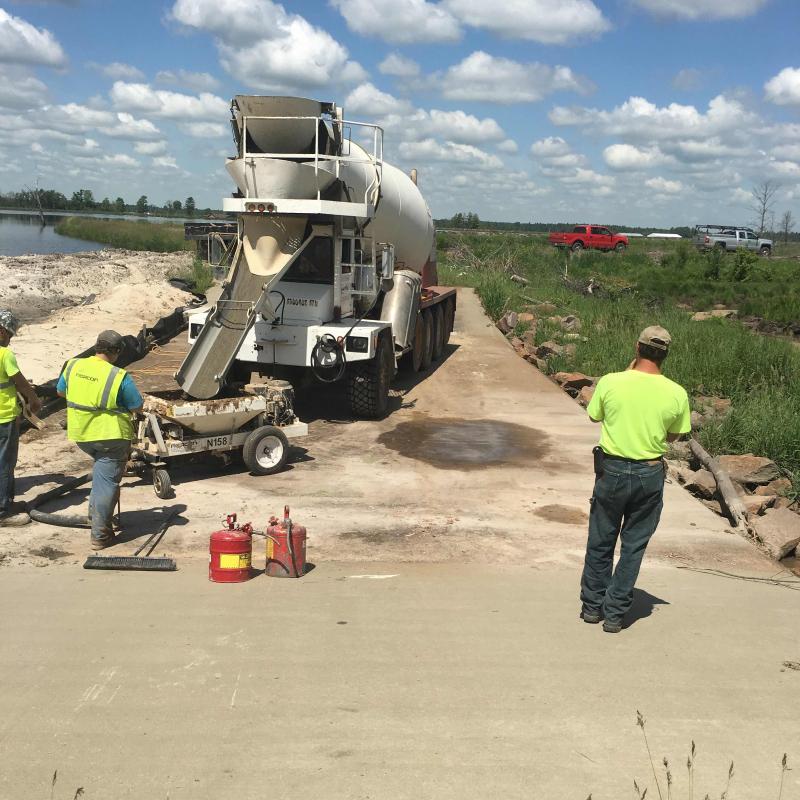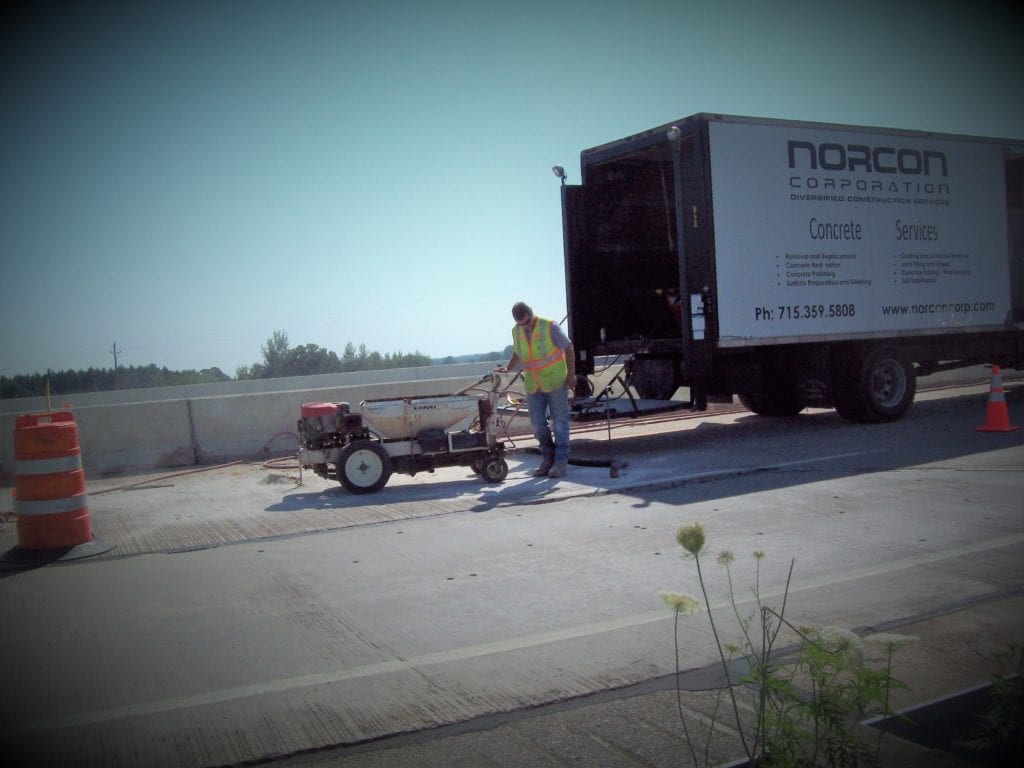 Concrete Raising
Concrete raising is an inexpensive and less disruptive alternative to replacing sunken concrete.
Concrete raising provides a solution to municipalities and facilities looking to stay within ADA requirements and reducing "trip and fall" liability. It reestablishes concrete surfaces to original elevations and aesthetics with a much lower cost than replacement. The raised concrete can sustain a person's body immediately, and the area can be driven on in a matter of hours. The landscaping and landfill expenses often associated with replacing the concrete are eliminated.
Norcon has raised numerous sidewalks, handicap ramps, curb and gutters, bridge approach slabs as well as highway and roadway pavements for various facilities, local and county municipalities as well as for the Wisconsin Department of Transportation.
Mudjacking or slabjacking as it is sometimes referred is performed by drilling 1½" holes through the top surface of a concrete slab, and pumping, under hydraulic pressure, flowable grout underneath the slab. As the mixture flows beneath the surface, voids and depressions are filled and the slab is raised to the desired height. The holes are then patched with rapid setting cement.